China is the largest market in the global high-profile With 1.3 billion population,
recent years,IR and PR are more and more active in China.
However, China's Internet environment is still at the stage of development,
so marketing activities to the Chinese market is still a difficulty job only with website media.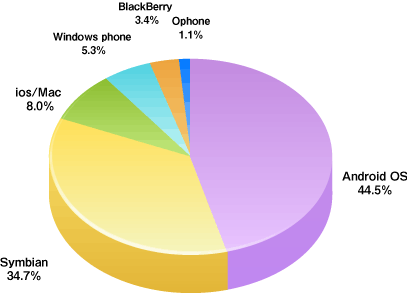 According the latest report published by the U.S. research firm Strategy Analytics,
in the third quarter (July-September),smart phone contract and sales units number of the Chinese market has surpassed the United States,It has becoming thelargest market in the world.
The report also pointed out that the number of the smart phone contract and sales in China has increased by 58 percent which is 24 million units then before.While the United States decreased by 7% which is 23 million units.
(the staff of this company) said in this report.
The reasons for the increase of smart phones sold in China, First,the telecommunications company to take the high level of subsidies to the high-end models such as Apple (iphone).
Second is the increase of low-cost mobile phone which has equipped by Google's smartphone operating system (Android).
In the same period of the smart phone market, Nokia's market share up to 29%, followed by Samsung and Apple.
The company also pointed out that China Telecom will launch CDMA (iphon4s) at the beginning of next year,so Apple's mobile phone market will become increasingly expanded.
High Tech Computer Corp (HTC) and Sony Ericsson's market share over the same
period are also constantly expanding,the two companies's Andrews phone sales are
also very strong in eastern and southern cities of China.